About the Department
The Mechanical Engineering department offers M.Tech CAD/CAM or master of technology in CAD/CAM which is of two- years postgraduate programme. CAD here stands for Computer Aided Design and CAM stands for Computer Aided Manufacturing. Thus, the term CAD/CAM implies that an engineer can use the system both for designing a product and for controlling manufacturing processes. Master of technology in Computer Aided Design/Computer Aided Manufacturing Course provides knowledge and skill development in applying computer and scientific principles related to solving engineering and manufacturing problems. M.Tech CAD/CAM programme covers the major areas of Design, Thermodynamics, Manufacturing/Production and Materials & Metallurgy. The department has well equipped laboratories such as Engineering Computer Graphics lab, Manufacturing Practice lab, Engineering Materials & Metallurgy lab, Strength of Materials lab, Applied Thermodynamics lab, Fluid Mechanics lab, Manufacturing Processes lab, Theory of Machines lab, Machine Drawing practice lab, Machine Design practice lab, Heat Transfer lab, Automobile Engineering lab, Mechanical Measurement & Metrology lab, Numerical Methods in Engg. lab, Computer Aided Drafting lab, Refrigeration & Air-conditioning lab, Industrial Automation & Robotics lab, Fluid Machinery lab, CAD/CAM lab, Mechanical Vibration lab, Project lab to impart practical knowledge to the students. In addition, knowledge on software tools such as AUTO CAD, Solidworks, Inventor, ANSYS, CATIA and CAD/CAM etc. used in design and analysis of practical problems is also provided.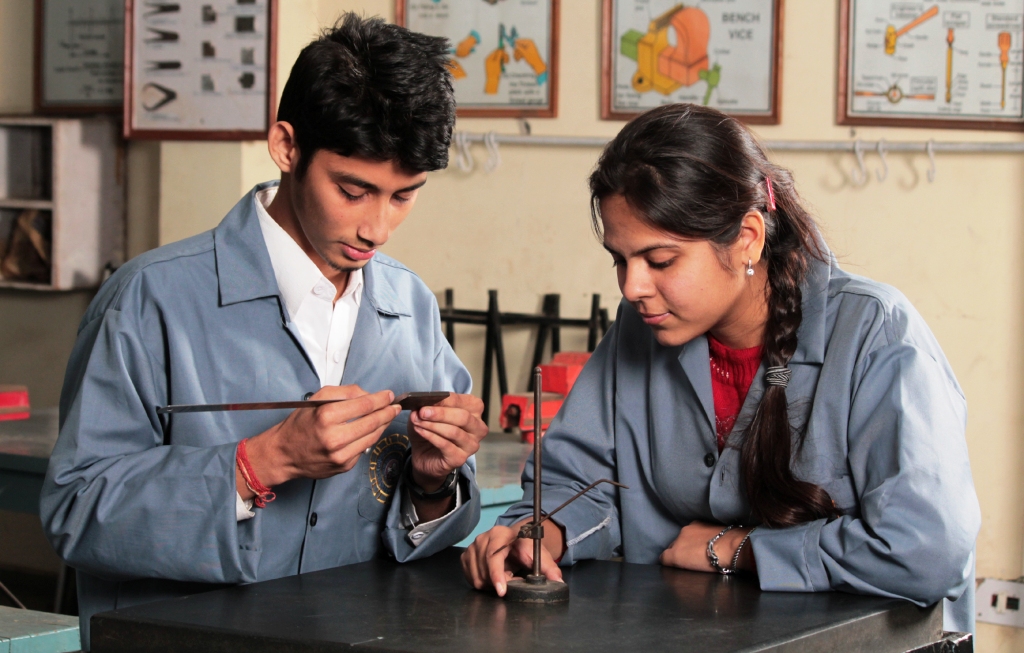 Course Detail
| | |
| --- | --- |
| Course Type | Under Graduate |
| Course Duration | 2 years |
| Eligibility | B.E./B. Tech. in Mechanical/Industrial/Production/Manufacturing/Welding/Material Science/Metallurgy Engineering |
Career Opportunities
The course is suitable to produce a new generation of product design engineers who combine engineering expertise with the confidence to work with, develop and manage knowledge-based computer-aided engineering system to support engineering design. They will find employment in manufacturing plants (in engineering design, drafting, production quality control and programming/operating numerical control machines), consulting engineering offices (in engineering design and drafting) or research and design offices (in product design, a prototype development, solid modeling and advanced stress analysis). They develop drafting skills in areas such as electronics, structures and fluid power. The course is also beneficial for further studies such as PH.D. They can also work in colleges and universities, research organizations (Public/Private Sectors), CPWD, Posts and Telegraphs, Steel Plants, PWD, Space Research Institute. They can get jobs as Architectural Designer, Conservationist, Surveyor, Manufacturing Designer, Aerospace Designer, Lecturer/Professors and Mechanical Designers.