About the Department
Biotechnology is a conference of divergent disciplines, technologies and ideas to commemorate man's successful survival on this planet. It is one of the most research intensive industries in the world. Taking an early note of the usefulness of the subject, the management of SUS group of Institutions established the Biotechnology department with the objective of doing state of the art research and development and training of human resource in this emerging frontier of science. The department is well equipped to hone the practical skills of students to meet the ever-changing demands of the Biotech industry. A very competent and dedicated faculty makes all out efforts to facilitate the quest of students to appreciate and assimilate the latest trends in the various aspects of this multidisciplinary subject. All this along with high-tech labs places us amongst the Best Biotech schools in India.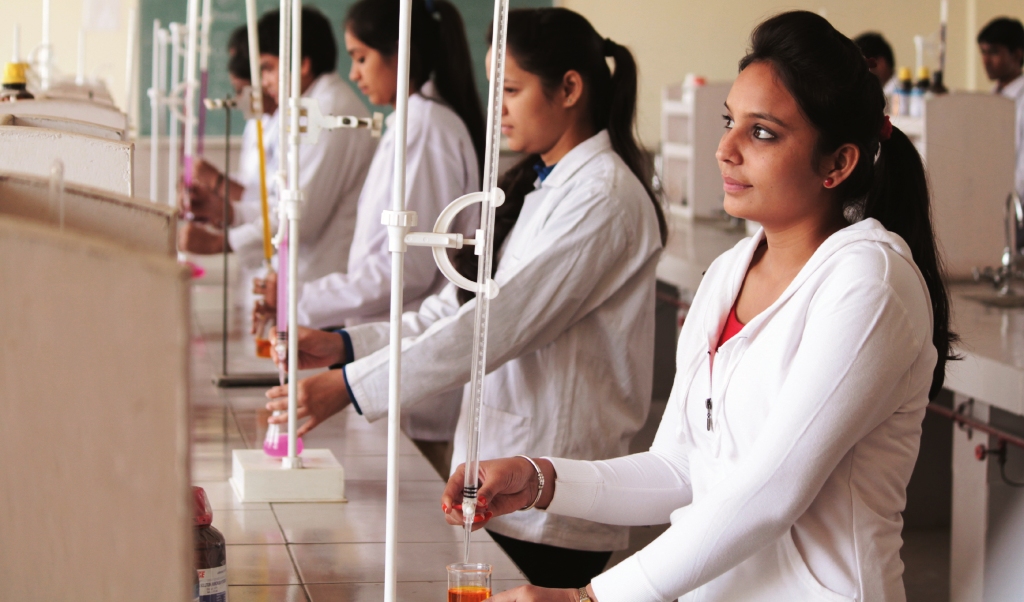 The Biotechnology covers different fields of work like agriculture, disease research, eco-conservation, fertilizers, vaccines, energy production and animal husbandry. Placement offers to the students have always shown an ever increasing trend and promise to be the best in future with the incoming boom of Power sector. Students with bio technology degrees can work as laboratory technicians in various research centres, hospitals, healthcare centres, and universities. The rise in the production of genetically modified crops has increased the demands in the market. This has increased the scope of employment for student pursuing Biotechnology.
Course Detail
| | |
| --- | --- |
| Course Type | Under Graduate |
| Course Duration | 4 years |
| Eligibility | JEE Score /10+2 with PCM/PCB |
Career Opportunities
While pursuing these programs, the students attain the ability to carry out advanced research in the leading research centers in India or abroad. They also acquire the ability to innovate and excel in pharmaceutical and agriculture sectors. On completion of the program, a number of avenues open up for students. They can pursue post graduate and doctorate programs in Biotechnology, take up a career in public sector research institutes like IISER, NIPER, ISRO, DRDO, NABI, BARC, IHBT, IIIM, TIFR, NDRI, NII or work in Pharmaceutical and Agricultural companies like Biocon, Panacea Biotech, Serum Institute of India, Nicholas Piramal, Wockhardt, Tech Mahindra, Zydus Cadilla, Dr Reddy's, Ranbaxy,Novartis, Dabur India, Glaxo Smithkline Pharmaceuticals, Mahyco, Monsanto,Bharti Del Monte.