About the Department
Department of Computer Science and Engineering is the sub-field of electronics engineering, focusing the digital electronics domain with added courses in computer architecture, processor design, operating systems, high performance computing, parallel processing, computer networks and embedded systems. CSE programmes also include core subjects of computer science such as theory of computation, design and analysis of algorithms, data structures and database systems. Department works on the principle that real engineer is not the one who just has theoretical knowledge but is the one who knows to implement his knowledge practically.  Therefore, students and faculty are motivated to work on live problems and stress is given to improve their coding skills along with search for innovative solutions to research problems. Students and faculty are exposed to all the latest technologies and current trends in the world of IT and motivated to write technical papers in their areas of interest.  Major projects and trainings from reputed industries are given special emphasis to achieve this objective.  Computer centre provides well-equipped laboratories to provide the students company like development environment and hands-on-experience on various latest hardware and software.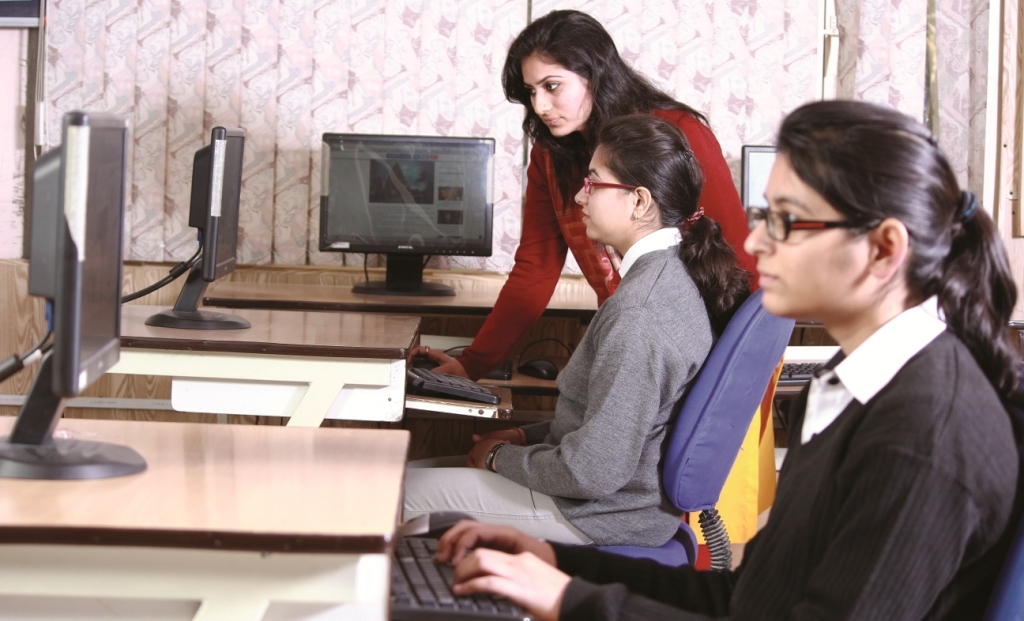 Department conducts regular programs like Seminars, Webinars, Online tutorials and Workshops, Expert lectures on various latest technologies.  Let it be Wireless Networks, Mobile Computing, Embedded Programming, Artificial Intelligence, Image Processing, Cloud Computing, E-Governance, Business Analytics, Web Intelligence, Open Source Software Framework, Multimedia and Graphics, Data Warehousing and Data Mining, Software Engineering Tools and techniques.  Students of the department are motivated to enhance their knowledge and skills through case studies, minor and major projects in these areas. Department having research lab for Post Graduate (M.Tech) student. The faculty members of the department are also engaged in research work in the above areas.
Course Detail
| | |
| --- | --- |
| Course Type | Under Graduate |
| Course Duration | 4 Years |
| Eligibility | 10+2 with PCM |
Career Opportunities
On completion of the program, a number of avenues open up for young graduates in Computer Science and Engineering.  They can pursue postgraduate programs in engineering and management disciplines or take up career in some of the companies in public and private sector.
In public sector, they can appear for All India Engineering and Allied Service Examinations.  Excellent career opportunities are available in Defence forces, Research and Space organizations. Most of the jobs in computer science are available in the private sector companies like TCS, Infosys, Wipro, Tech Mahindra, Mahindra Satyam, Accenture, HCL Technologies, Punj Lloyd, Birla Soft, Polais, Syntel, Sebiz, Convergys, Mobera Systems, HP, Dell, CISCO, Microsoft, PeopleSoft and SAP etc.
Now-a-days, there are good opportunities in free lancing work also on websites like odesk, freelancer etc, which provide online work in various categories like programming, web development, design, writing, data entry, consultancy and many more.