About the Department
The faculty and students of the department, along side the curriculumn are kept up to date in terms of Emerging Technological trends and advancements in IT through Webinars, Online tutorials and study materials, Expert lectures and Spoken Tutorial Workshops. Let it be Mobile Computing, Image Processing , Cloud Computing , E-Governance , Data Analytics , Web Intelligence, Open Source Software Framework HADOOP , BIG DATA , Software Engineering Tools and techniques........... the students of the department are motivated to enhance their knowledge and skills through case studies , seminars , major projects in these areas. The faculty members of the department are also engaged in research work in the above areas.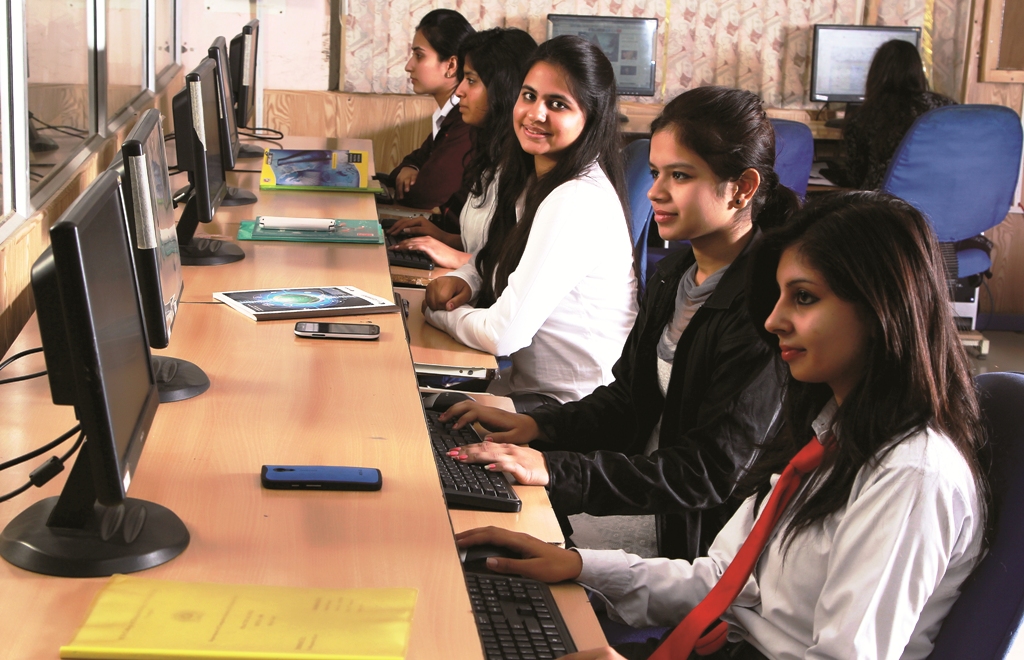 Currently the department is motivating the students and faculty members to work on Open Source Softwares. In order to make students competent in developing applications and using Open Source Softwares the department conducts 'Free Open Source Software Workshop ' under Spoken -Tutorial Project IIT Mumbai. A student undergoing the workshop and on qualifying the Online Examination adds to his professional wallet a certificate from Spoken-Tutorial Project , IIT Mumbai.Activities are organised in the department to bring out technical , sports , cultural, and literary talents of the students. Participation in some activities clearly promotes the leadership , inter-personal , innovation, and communication skills of a student. Students have brought laurels to the department through their participation in various activities at Intra-college, Inter-college and Inter-University level. The department has to it's credit number of ISTE Best B.Tech. Final Year Major Project Awards across different academics years . A student of the department has also been awarded ISTE Best Student Award.


Course Detail
| | |
| --- | --- |
| Course Type | Under Graduate |
| Course Duration | 4 years |
| Eligibility | 10+2 with PCM |
Career Opportunities
Future outlook of the students in the department is bright. Most students who attain a degree in Information Technology have a job lined up for them when they graduate. Students are eligible to take up job in private, public, and government sectors. Student opting for higher education seek admission in Master's programme in National or International University.According to the United States Bureau of Labor Statistics, the career field of Information Technology is a booming one. For entry-level positions, the average annual salary is slightly above average. At entry-level positions in Information Technology are growing at a slightly higher than average rate (15-20%) But, the mid-level and upper-level jobs are where all the money is at. These types of jobs are growing anywhere from slightly above average to way above average (20-35%) according to the Bureau of Labor Statistics.'

The good news which keeps the department motivated , is that the Information Technology career field is projected to keep growing, well, because building softwares for Information Systems and the need to secure information within them is not going anywhere in times to come.